The Solid-State Lighting and Energy Electronics Center (SSLEEC) was launched in late 2013 to advance new semiconductor-based energy efficient lighting technologies through partnerships with key industry leaders. The SSLEEC provides a forum for industry members and UCSB researchers to collaborate across several disciplines—materials science, electrical engineering, chemistry, and physics to address the most challenging problems in solid state lighting.
Under the leadership of Professors Steven DenBaars, Shuji Nakamura, Umesh Mishra, and James Speck, SSLEEC has established one of the most unique and successful business models among universities and industry partners. Over the past 6 years, this group of researchers produced a key patent portfolio of 154 patents that make up 25% of the total patent pool at UCSB. 
The role of the SSLEEC's industry partners is to provide unrestricted support for the Center's research in advancing new semiconductor-based energy efficient lighting and display technologies, participate in an annual conference hosted by the Center, evaluate patents that are developed during the period in which the industry partner maintains current status as a qualified sponsor, and to designate one sponsor employee who shall serve as a member of the SSLEEC Advisory Board.
To learn more about joining the center or working on joint research projects, email: ssleec@ucsb.edu. 
To support UVC-LED research and combat COVID-19 please consider donating today.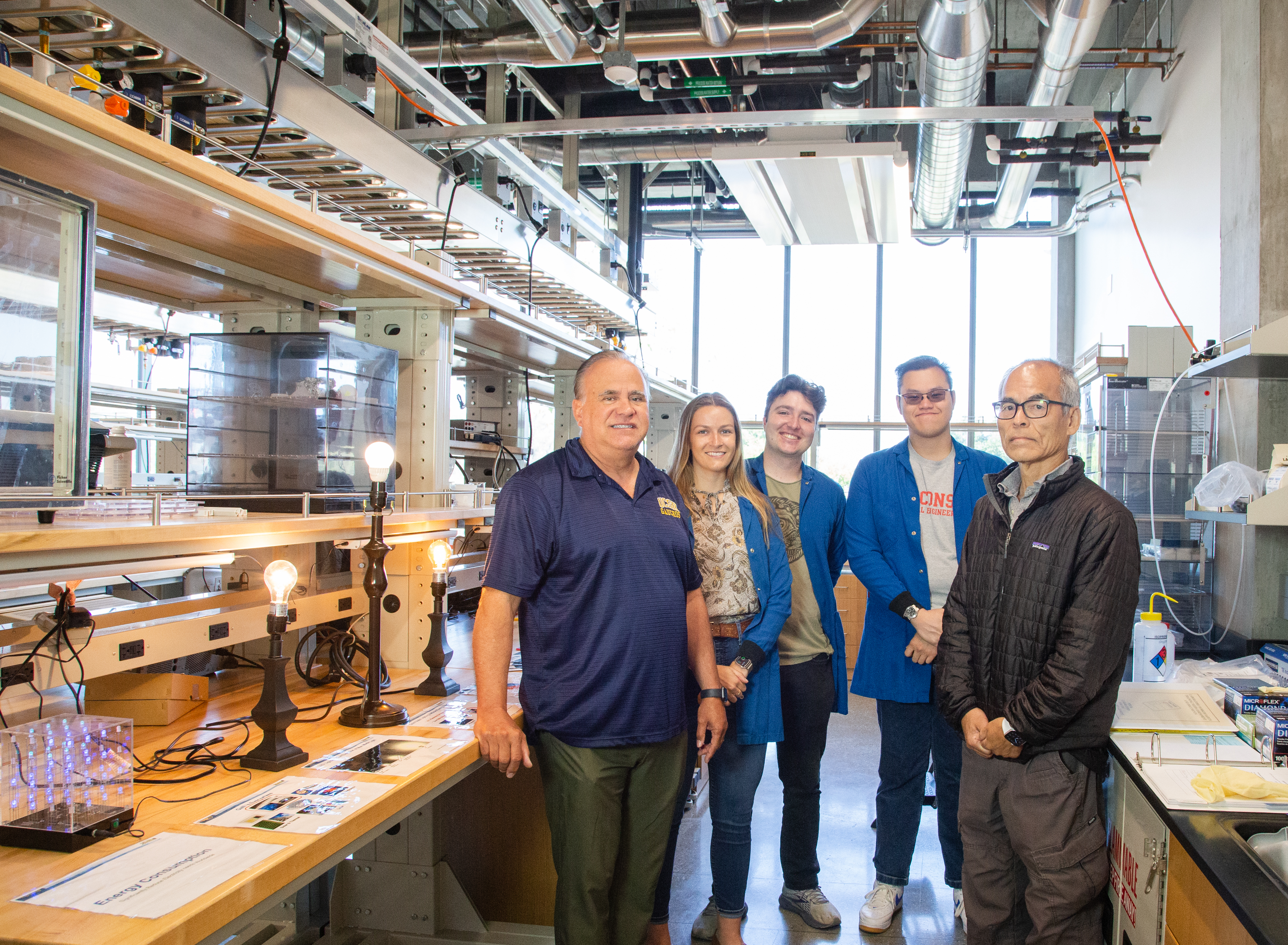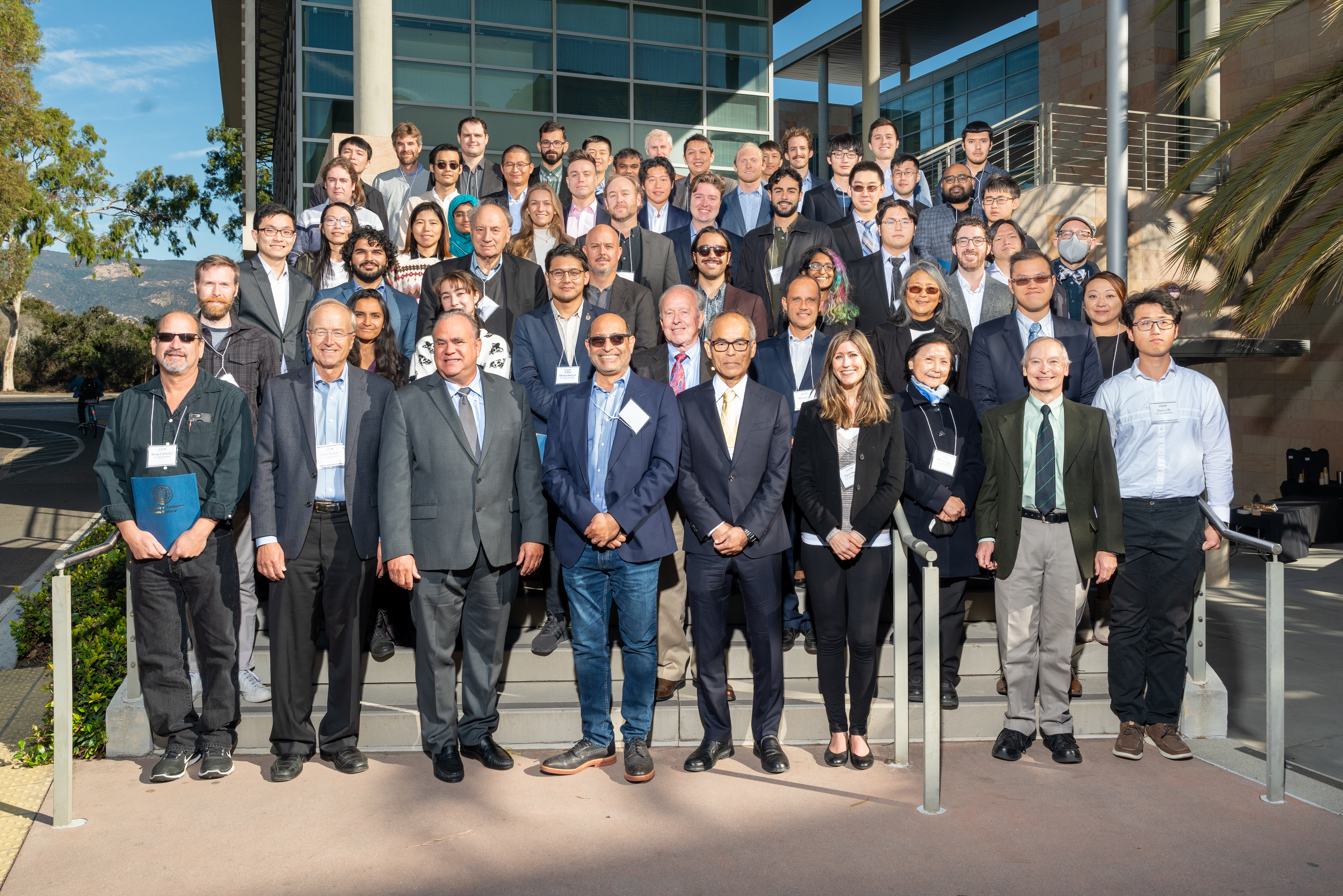 9th Annual Review 2023
The SSLEEC Annual Review Conference is on Thursday, November 9th, 2023. This meeting is in-person and also on Zoom. Location: UCSB Engineering Sciences Building (ESB) 1001 and the ESB breezeway; We will end the event with a dinner at the ESB Courtyard at 6:00pm. An agenda will be available around mid-October. 
Host hotel: Best Western Plus South Coast Inn, 5260 Calle Real, Goleta, CA 93117
You can call the hotel directly and give the SSLEEC Conference or book through BestWestern.com using the link. Please specify your affiliation with the "SSLEEC Annual Review Conference" and "UCSB" for better business rates,
https://www.bestwestern.com/en_US/book/hotel-rooms.05521.html?groupId=7Z6EW3U4
to receive the group rate of: $165.00 per room per night plus taxes (prices are good through midnight on Oct. 22, 2023. 
These rooms have either 1 king or 2 queen beds all non-smoking. 
Included in the price of the room is a hot breakfast buffet served:
Monday-Friday from 7am to 9am
Saturday & Sunday from 7am to 10am
Best Western Plus offers complete Wi-Fi throughout the property for free high speed internet access.
All rooms offer the following: Refrigerator, microwave, coffee maker, hair dryer, iron with board, flat screen TV and electronic safe.
Guest business center on property
Guest laundry facility as well as valet laundry service available.
Get your workout done in the on-site Fitness Center.  Open 5am to 10pm daily.    
Enjoy the beautiful pool and jacuzzi, both of which are heated year round. Open from 9:00am to 10:00pm daily.
This hotel is within walking distance from a variety of different restaurants, shops and Grocery stores.
Other options for hotels:
The Ramada Inn (by Wyndham), Goleta
4770 Calle Real, Goleta, CA 93110; 805-319-4314
UC Santa Barbarar rate, $152.33/night. 
The Club and Guest House at UC Santa Barbara (on campus)
805-893-7000
stay@theclub.ucsb.edu
theclub.ucsb.edu  
If interested in learning more about the center, send an inquiry email to: ssleec@engineering.ucsb.edu or call (805) 893-5039.
Annual Review Conference Registration