Image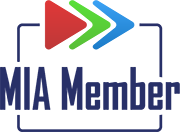 The MicroLED Industry Association (MIA) reaches 30 members, welcoming UC Santa Barbara
Body
The MicroLED Association reaches 30 members, welcomes 3M, UCSB and Fraunfhofer
The MicroLED Industry Association (MIA) continues to grow and welcome new members from across the MicroLED industry. The MIA offers its members a chance to be a part of a unique community and enjoy resources like participation in white papers, online meetings, webinars, and much more. 
Some of the latest members of the MIA include 3M, University of California Santa Barbara (UCSB) and Fraunhofer FEP, and here is what they have to say:
UCSB: The executive director of the Solid-State Lighting and Energy Electronics Center, Professor DenBaars, stated "UCSB is honored to be one of the first Academic Institution to join the MicroLED Industry Association. As a leading MicroLED research center, UCSB looks forward to partnering with MIA members in developing the technology of MicroLED displays.
Posted: Jan 13,2023 by Ron Mertens