Image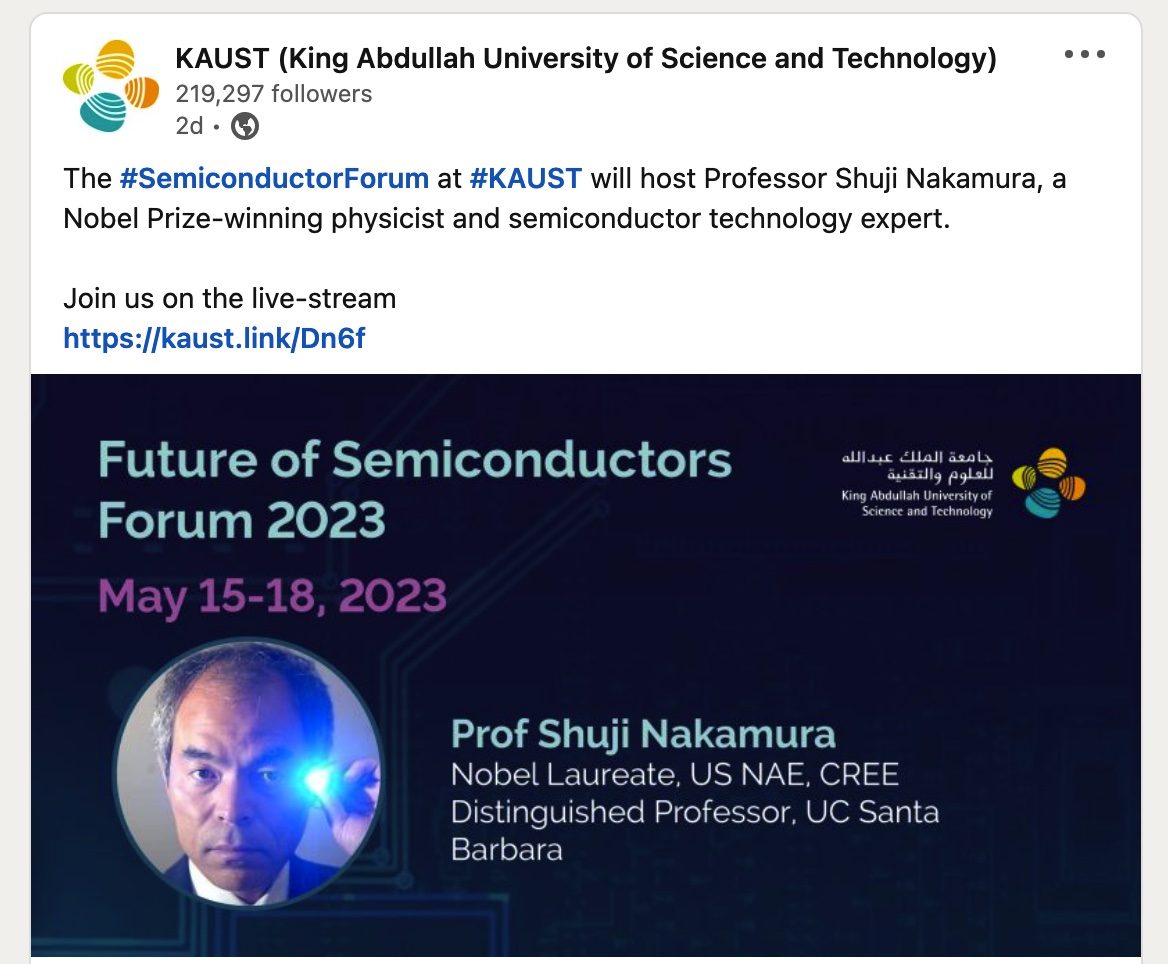 Professor Shuji Nakamura speaks at the "Future of Semiconductor Forums 2023"
Body
"Future Of Semiconductors Forum 2023" Stresses Importance Of Sustainable Supply Chain To Achieve National Priorities
 Umer Jamshaid  Published May 17, 2023
Jeddah, (UrduPoint / Pakistan Point News - 17th May, 2023 ) :The second edition of "Future of Semiconductors Forum 2023" was launched Tuesday at King Abdullah University of Science and Technology (KAUST).
The Forum was organized by Research Development and Innovation Authority (RDIA) in cooperation with KAUST and King Abdulaziz City for Science and Technology (KACST).
Saudi Minister of Investment, Eng. Khalid bin Abdulaziz Al-Falih, attended the inauguration of the Forum, which also saw the attendance of Japanese-US Eng. Shuji Nakamura, the 2014 Nobel prize Winner in Physics, and an elite of local and international experts and researchers.