Image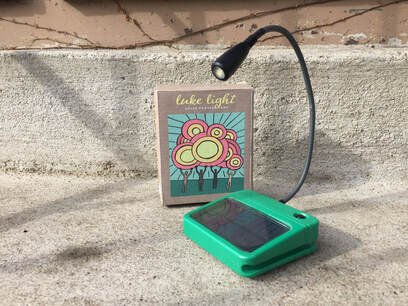 Unite to Light Sends Solar Lamps and Chargers to Lahaina
Body
Tuesday, August 29, 2023
by Sonia Fernandez
The smoke. The soot. The devastation. No one understands what it's like to survive a wildfire … except another survivor of wildfire. So, when Lahaina called for aid in the wake of the disastrous fires in West Maui earlier this month, a couple of Santa Barbara-based organizations were quick to answer.
Within days of hearing last week about the need for electricity, lighting and communication to help the local population to recover, Santa Barbara-based nonprofit Unite to Light, co-founded by UC Santa Barbara professor John Bowers, partnered with Direct Relief to send 600 solar chargers and 150 solar-powered lamps to Lahaina.
"We stand ready to help recovery efforts in Lahaina and around the world by providing efficient and clean sources of light and electricity to those who need them the most," said Bowers, a professor of electrical and computer engineering and of materials, who is also the organization's board chair.
It's a small but welcome boon compared to the extent of destruction the Hawaiian island has suffered. Up to 3,000 buildings — mostly homes — were damaged or destroyed. Thousands of people are left unhoused. The death toll stands at 115, and more than 100 people are still unaccounted for in the wake of the deadly blaze, the costliest in the state's history.